State-of-the-art Dental Continuing Education
Founded by Doug Schulz, DDS, Corporate Lakes Education Center opened for its first CE course in October 2016 with a goal of bringing expert accredited dental continuing education to a new state-of-the-art facility designed to serve dentists and other dental professionals of Kansas, Missouri, Oklahoma, Iowa, and Nebraska.
Equipped with the latest dental technology including surgical suite, 3D imaging, 10 dental operatories, CEREC CAD/CAM, and more, Corporate Lakes Education Center optimizes the learning environment with a large classroom/auditorium with the latest audio-visual technology, a beautiful common area for networking and meals – and most importantly – by bringing high-caliber courses that have previously not been available to dental professionals of the Midwest.
In addition to course offerings, Corporate Lakes Education Center is available for rent to interested and qualified groups such as dental study clubs, local chapters of dental organizations, and dental manufacturers.
Clinical Director, Dr. Douglas Schulz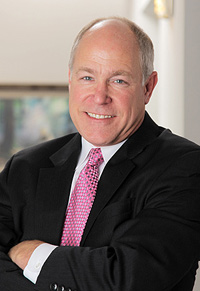 When you are the son of a dedicated teacher, you are a student for life. And that's one of the reasons our Clinical Director, Dr. Douglas Schulz, is so dedicated to life-long learning and personal growth. Dr. Schulz is a 1980 graduate of the University of Iowa, College of Dentistry. He completed his studies at the L.D. Pankey Institute with an emphasis in occlusion and restorative dentistry. With more than 12 years of teaching experience, Dr. Schulz is a recognized expert and sought-after speaker on the topics of restorative dentistry, occlusion, CAD/CAM dentistry, digital work flow, 3D imaging, and implant dentistry. He has instructed at the University of Iowa, College of Dentistry, is a certified trainer for Dentsply Sirona/CEREC, and has taught courses throughout the US and internationally. He is the founder and director of Corporate Lakes Education Center, with the goal of making it the premier dental education center in the Midwest. Dr. Schulz practices full-time at Corporate Lakes Dental, a leading practice in Overland Park, Kansas.He is a member of the American Dental Association, Kansas Dental Association, Fifth District Dental Society, Chicago Dental Society, and the L.D. Pankey Alumni Association.
Brittany DuBroc, Business Manager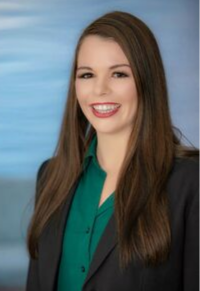 Brittany DuBroc oversees business operations for Corporate Lakes Education Center and Corporate Lakes Dental, Dr. Schulz' busy practice. She switched career paths into the dental field after having previously holding management positions in the hospitality industry. Smart, energetic and always striving to improve, Brittany, makes it all happen for Dr. Schulz and the entire team. When she isn't at the office, Brittany enjoys traveling, hiking, biking, and exploring the outdoors with her husband, Ryan, and their two labs, Tex and Molly.
Liz Hallam, Course Coordinator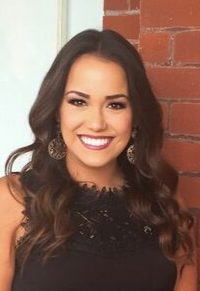 Liz Hallam has been with Corporate Lakes since January of 2017. Originally from Marietta, GA, Liz brings a big smile and a lot of "southern hospitality" to everything she does. Liz says her favorite thing about the dental field is meeting new people and building relationships. Liz has always been passional about continuing education and has recently stepped into her new role with Corporate Lakes Education Center, managing the day-to-day coordination of courses and registrations and working with leading educators and area professionals for special events and facility use. When she's not working, you can find Liz traveling, spending time with her friends and family, cheering on her favorite sports teams (Atlanta and KC sports teams both have her heart), and attending country concerts.