Location
Corporate Lakes Education Center
7001 W. 121st Street
Overland Park, KS 66209
Course Dates
09/11/2020: 8:00am - 5:00pm

Course Cost
Per Doctor: $995.00
Per Assistant: $595.00
Course Description
CEREC technology offers the dentist so many options for dental implants that it can be a little overwhelming. In this course, participants will learn multiple options and techniques to design, mill and successfully deliver stock and custom implant abutments and screw-retained implant crowns utilizing the CEREC system. Over the course of two-days you'll learn the needed skills to confidently deliver functional and aesthetically pleasing results for your patients. We will cover everything you need to know to deliver great results for your patients.
Course Objectives
Understanding crowns and abutments
Understanding the surgical and soft tissue healing period
The use of different types of abutments
Understanding factors affecting crown form
Controlling the emergence profile
Best practices for design & workflow
Pro's and cons of various designs
Advantages of custom implant abutments
Speaker Bio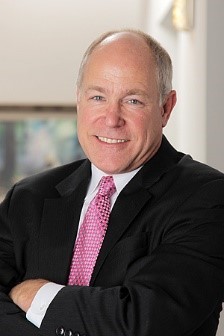 Dr. Douglas Schulz is a graduate of the University of Iowa College of Dentistry, with a significant background in occlusion and restorative dentistry. He has been teaching the use of CEREC® for more than 14 years and has aided in the development of CEREC® products over the years as a beta tester for CEREC® milled surgical guides and software.
Location
Corporate Lakes Education Center
7001 W. 121st Street
Overland Park, KS 66209
Course Dates
09/11/2020: 8:00am - 5:00pm

Course Cost
Per Doctor: $995.00
Per Assistant: $595.00