The Premier Midwest Dental Education Center
Corporate Lakes Education Center is the Midwest's new state-of-the-art dental/medical training facility located in the greater Kansas City area. The 4,000 sq. ft. facility features state-of-the-art technology including surgical suite, dental operatories, 3D imaging, CEREC CAD/CAM, and other leading dental technology. The center features a large classroom/auditorium with a main screen and auxiliary monitors, beautiful common area for networking and meals, and the latest audio/visual technology.
Our goal is to bring the leading educators and most important topics in dentistry to the more than 8,000 dentists in Kansas, Missouri, Oklahoma, Iowa, and Nebraska. In addition to offering a variety of continuing education courses for dentists and dental professionals, the Corporate Lakes Education Center facility is available for rent to interested and qualified groups such as study clubs, local chapters of dental organizations, and dental manufacturers.
Corporate Lakes Education Center
7001 W. 121st Street
Overland Park, KS 66209 913-649-3313
Clinical Director, Dr. Douglas Schulz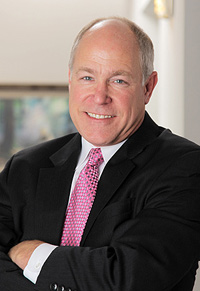 When you are the son of a dedicated teacher, you are a student for life. And that's one of the reasons our Clinical Director, Dr. Douglas Schulz, is so dedicated to life-long learning and personal growth. Dr. Schulz is a 1980 graduate of the University of Iowa, College of Dentistry. He completed his studies at the Doug Schulz, DMS is founder and Clinical Director of Corporate Lakes Education Center in Overland Park, KansasL.D. Pankey Institute with an emphasis in occlusion and restorative dentistry. With more than 12 years of teaching experience, Dr. Schulz is a recognized expert and sought-after speaker on the topics of restorative dentistry, occlusion, CAD/CAM dentistry, digital work fl ow, 3D imaging, and implant dentistry. He has instructed at the University of Iowa, College of Dentistry, is a certified trainer for Dentsply Sirona/CEREC, and has taught courses throughout the US and internationally. He is the founder and director of Corporate Lakes Education Center, with the goal of making it the premier dental education center in the Midwest. Dr. Schulz practices full-time at Corporate Lakes Dental, a leading practice in Overland Park, Kansas.He is a member of the American Dental Association, Kansas Dental Association, Fifth District Dental Society, Chicago Dental Society, and the L.D. Pankey Alumni Association.
Learning Center Manager, Shelly Otte, FAADOM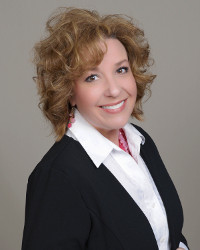 Shelly Otte, has more than 20 years of dental experience and serves as learning center manager for Corporate Lakes Education Center. She earned her Bachelor's Degree from Avila University and Dental Assisting Diploma from Brown Mackie College. Shelly attained Fellowship status with the American Shelly Otte, FAADOM, is Learning Center Manager for Corporate Lakes Education Center in Overland Park, KansasAssociation of Dental Office Managers (AADOM) in 2017. When she isn't busy managing the Corporate Lakes Dental practice and the Corporate Lakes Education Center, she enjoys being President of the Kansas City chapter of the American Association of Dental Office Managers (AADOM), and is constantly furthering her knowledge in the field of dentistry. If you have any questions or need information relating to any aspect of Corporate Lakes Education Center, its courses, facility rental, or special events, contact Shelly at 913-649-3313 or e-mail Shelly at info@CorpLakesEdCenter.com
Contact Shelly at 913-649-3313 for information about reserving the education center for your dental meeting