Location
Corporate Lakes Education Center
7001 W. 121st Street
Overland Park, KS 66209
Course Dates
09/25/2020: 9:00am - 4:00pm
09/26/2020: 9:00am - 4:00pm

Course Cost
Per Doctor: $1,995.00
Per Assistant: $495.00
Course Description
This course covers basic surgical knowledge and techniques necessary for placing dental implants. Course highlights include academic lectures, hands-on typodont training, and live surgery demonstration. After attending Implant Basics, participants should be able to develop their own protocol for assessment, diagnosis, treatment planning, surgical placement, and prosthetic restoration of single-tooth posterior implants.
Course Objectives
Learn how to diagnose and treatment plan implants
Be able to develop implant surgery protocols
Gain basic tissue management and bone grafting knowledge
Understand how to properly interpret X-rays
Obtain the keys to aesthetic and functional results
Learn restorative options (including using CEREC) to restore an implant
Gain awareness of important post-op considerations
Understand the economics and value of placing implants
Speaker Bio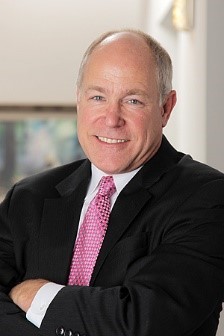 Instructor, Dr. Douglas Schulz, is a graduate of the University of Iowa College of Dentistry and completed the L.D. Pankey Institute curriculum. He is an expert on occlusion and restorative dentistry and has been teaching restorative dentistry along with the use of CEREC® for CAD/CAM technology more than 14 years. An exceptional instructor, you will benefit from Dr Schulz' intimate knowledge of the latest technology and clinical techniques.
Location
Corporate Lakes Education Center
7001 W. 121st Street
Overland Park, KS 66209
Course Dates
09/25/2020: 9:00am - 4:00pm
09/26/2020: 9:00am - 4:00pm

Course Cost
Per Doctor: $1,995.00
Per Assistant: $495.00