Location
Corporate Lakes Education Center
7001 W. 121st Street
Overland Park, KS 66209
Course Dates
09/12/2020: 8:00am - 5:00pm

Course Cost
Per Doctor: $495.00

Course Description
The Art of Becoming a CEREC Assistant" hands-on course for dental assistants is a full-day course that provides a thorough overview and hands-on training with the latest CEREC software and technology. Dental assistants will learn tips and tricks that will speed up CEREC designing. Course participants will receive hands-on training in ceramic staining, glazing, and characterization — learning the techniques that will take the ordinary to extraordinary in a few simple steps. The most current glazing and characterization systems will be discussed as well as how they differ with use and technique. Attendees will also learn cementation techniques to achieve complete, esthetic and successful results. We are excited to bring this high-tech educational experience to Corporate Lakes Education Center where we have a full-complement of CEREC technology, so assistants can receive the hands-on training they deserve. 100% of past course attendees would recommend this course to a colleague.
Course Objectives
Understanding and using the latest CEREC software
Proper block selection
Tips and tricks for better design & workflow
The art of staining and glazing
Shading and characterization
Shade taking
Bonding and cementing techniques for today's materials
Speaker Bio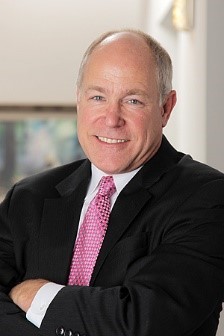 Instructor, Dr. Douglas Schulz, is a graduate of the University of Iowa College of Dentistry and a recognized expert and sought-after speaker on the topics of restorative dentistry, occlusion, CAD/CAM dentistry, digital workflow, 3D imaging and implant dentistry. He has been teaching the use of CEREC® for more than 14 years and has aided in the development of CEREC® products and is a beta tester for CEREC® milled surgical guides and software. He is the founder and clinical director of Corporate Lakes Education Center.
Location
Corporate Lakes Education Center
7001 W. 121st Street
Overland Park, KS 66209
Course Dates
09/12/2020: 8:00am - 5:00pm

Course Cost
Per Doctor: $495.00